Our roots go back to 1980 when Daniel Mead began his career in public accounting. That same year, Kate Shelton opened her own CPA firm in downtown Arlington. Mikel Shelton began working for Kate (his mother) nights and weekends while working in the corporate world as an internal auditor. In 2004 Mikel acquired Kate's firm and in 2007 merged with Daniel Mead to create Shelton, Mead & Shelton. In 2014 we became a Professional Limited Liabiality Company (PLLC) and Mikel became the firm's owner.
For years, Shelton, Mead & Shelton, PLLC has been providing quality, personalized financial guidance to local individuals and businesses. Our expertise ranges from tax planning & management and accounting services to more in-depth services such as financial statements, payroll services and financial planning.
Shelton, Mead & Shelton, PLLC is one of the leading firms in and throughout the area. By combining our expertise, experience and the team mentality of our staff, we assure that every client receives the close analysis and attention they deserve. Our dedication to high standards, hiring of seasoned tax professionals, and work ethic is the reason our client base returns year after year.
Who We Are:
Mikel Shelton, CP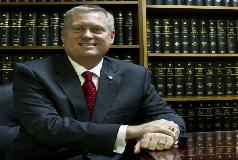 A
Mikel worked part time in public accounting since 1980 and has been a Certified Public Accountant since 1989. He earned a BBA from Baylor University (in Finance) and an MBA from The University of Texas at Arlington.
Experience includes 20 years in financial and accounting services through a variety of corporate businesses and a State Agency. He established his own part-time accounting practice in 1993 and joined Kate, his mother, full time in February 2004.
Mikel is an Eagle Scout and proud father of three Eagle Scouts. He is been married to Valorie since 1986.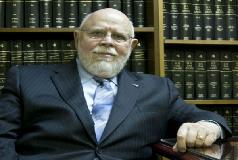 Daniel Mead, CPA, Parther emiritus
Dan Mead has over 38 years of experience in public accounting. He has an additional nine years of experience in taxation and audit as an IRS field agent and as an internal auditor with an oil company.
Dan specializes in tax planning for individuals and businesses, with particular focus on medical and dental practices and members of the clergy.
Dan graduated from Pittsburg State University in Pittsburg, Kansas, with a Bachelor of Science in Business Administration (major in Accounting) in 1971 and obtained his license as a Certified Public Accountant in Texas in 1976. Dan served nine years in the U.S. Air Force; four as an active duty airman and five in the Air Force Reserve, and is a Vietnam veteran.
Dan is a proud Grandfather of two Grandchildren. He has two daughters and with his wife, Lois, they are enjoying their time together.
Dan retired in December 2020 after over 40 years in the industry.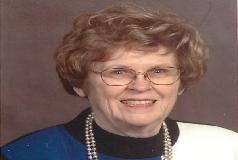 Kate Shelton, CPA
Kate finished her degree at The University of Texas at Arlington after spending the early part of her career as a Registered Nurse. She completed her CPA license in 1980 and opened her accounting practice the same year. Kate remained a sole proprietor since that time with over 22 years in the same location.
Kate retired in 2012 after 32 years in the accounting industry. Kate passed away in February 2019.
Our Staff:
Office Manager: Mylora
CPA's: Velma, Renee & Pam
Enrolled Agents: Fabian , Edie & Cindy
Staff Accountants: Donna, David, Deborah & Katie
Administration: Bailey
We are a certified public accounting firm dedicated to making our clients' lives easier and their businesses more profitable. In pursuit of this mission, we will hold to these values:
Excellence
We strive to consistently exceed our clients' expectations through being accessible, efficient, responsive and providing quality services at fair rates.
Integrity
We are dedicated to serving the public interest. We will maintain the highest standards of professional competency, integrity and ethics and unconditionally adhere to our profession's Code of Professional Conduct.
Community
We will continue our long tradition of service and leadership and promote active involvement on the part of our firm and our professionals.
Firm
We seek to attract, develop, and retain exceptional professionals by fostering an enjoyable work environment in which all individuals are encouraged to learn, improve and excel through teamwork and shared goals.